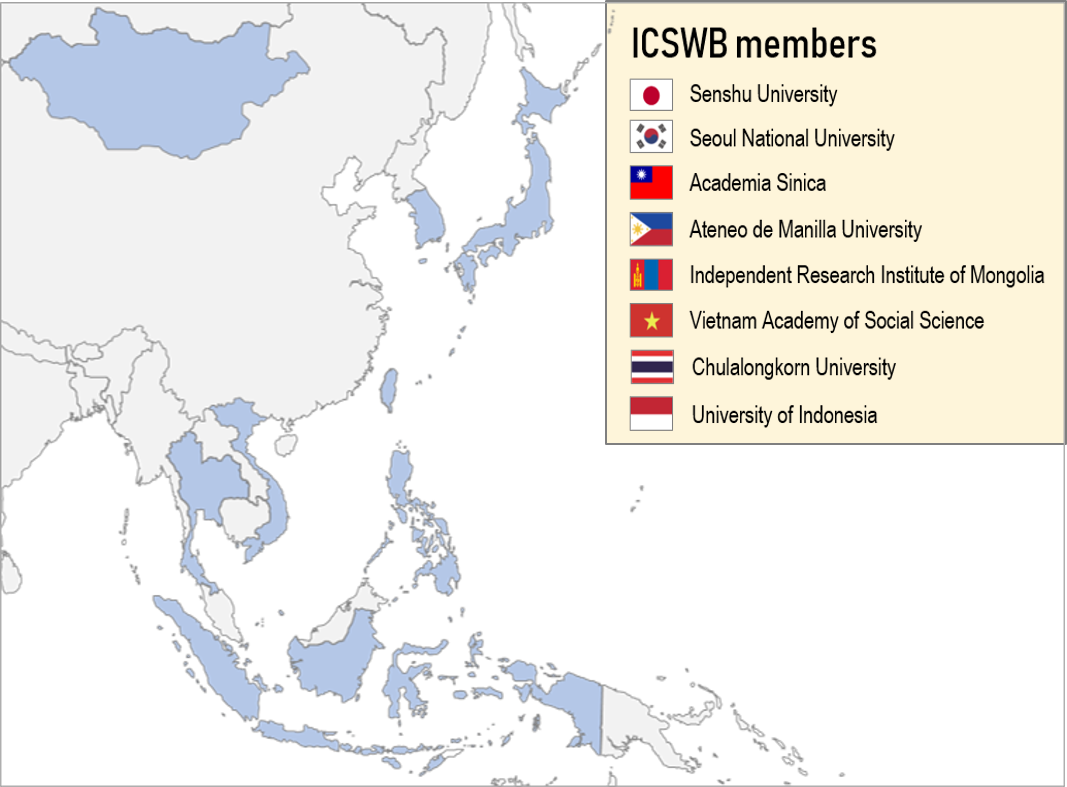 Since 2015, KOSSDA has participated in the International for Social Well-being Research (ICSWB) hosted by the Center for Social Well-being Studies at Senshu University in Japan, and is conducting joint research on the quality of life and social well-being in the region.

The purpose of this study is to generate data that can compare the current status of social well-being in Asia, and use this to understand the current situation and to explain mechanisms of social well-being in Asia.

In the first phase (2015-2018) of the research, a survey data was collected from 7 countries, including Korea, Japan, Taiwan, Vietnam, Indonesia, the Philippines, and Thailand, based on the social well-being survey questionnaire developed by the Japanese team at Senshu University. Through several seminars and conferences, research results are continuously shared.

In the second phase (2019-2021), the research teams are conducting in-depth interviews with men and women over the age of 40 residing in urban and rural areas. In particular, the interviews focus on people's social well-being and its relationships with various social groups such as families, local communities, schools, workplaces, and voluntary associations that people belong throughout their life courses.

KOSSDA hosted the 4th ICSWB International Conference in Seoul in June 2018 with the theme of "Social Well-being in the Asian Context: from a Comparative Perspective." In addition, as a designated archive of ICSWB, survey and interview data collected from 7 countries during the research process are integrated and published so that all researchers interested in well-being research in Asia can use it conveniently. We expect that such international cooperation contributes to vitalize data-based research on Asian regional study.